Landmark Ford Trucks East Proudly Offers Easy Truck Financing in Springfield, IL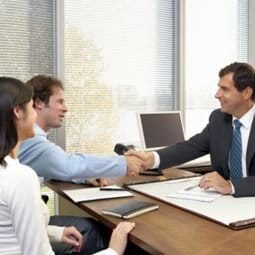 At Landmark Ford Trucks East, we want to make the only difficult part of the car buying experience trying to narrow down options between incredible Ford models. We believe that when drivers from Springfield can focus on finding a great Ford truck that meets their needs instead of worrying about complicated financing options, they'll be on the right track towards a perfect vehicle shopping experience. Our auto financing options will make securing a loan or leasing your new Ford model easier than you ever thought possible!
Fortunately for you, our auto finance specialists always go to extensive lengths to assure that you enjoy no-hassle financing on your next truck. We'll work diligently to determine a lease or loan solution that best suits your budgetary constraints. We'll then make sure you cross all "t's" and dot all the "i's" before hitting the roads around Springfield, Chatham, Auburn, Riverton and Sherman. With our considerable expertise, you'll take the keys to your new ride before too long!
Landmark Ford Trucks East Offers Ford Lease Options Near Chatham, IL

In addition to our incredible auto financing rates and options, we also proudly offer Ford leasing options that are sure to meet your needs for driving and working in Springfield.  Leasing a new Ford model can help you stay up to date on the latest and most popular vehicle trends, and you can update your vehicle to lease a new Ford model with more frequency than you could by buying new.  Best of all you can avoid major service or maintenance fees when you lease your Ford truck from Landmark Ford Trucks East, let our service experts ensure that your vehicle keeps you driving in style through the full length of your lease!
Visit Our Dealership Today For Flexible Auto Loans in Springfield, IL

We hope to see you soon at Landmark Ford Trucks East to test drive and discover the incredible options that await you among our new Ford models in Springfield, IL. While you're here you can talk to our finance experts to discuss all the loan and leasing options that are available to you. Our seasoned finance specialists can guide you throughout the purchasing or leasing process and address all of your questions or concerns while ensuring that you receive a fair-market price on a new or used truck. Get started right away by filling out an online financing application before visiting Landmark Ford Trucks East in Springfield, IL to speak with a financial expert today! We want to provide you with the easiest and most enjoyable vehicle shopping experience you've ever had! We hope to see you soon at Landmark Ford Trucks East!