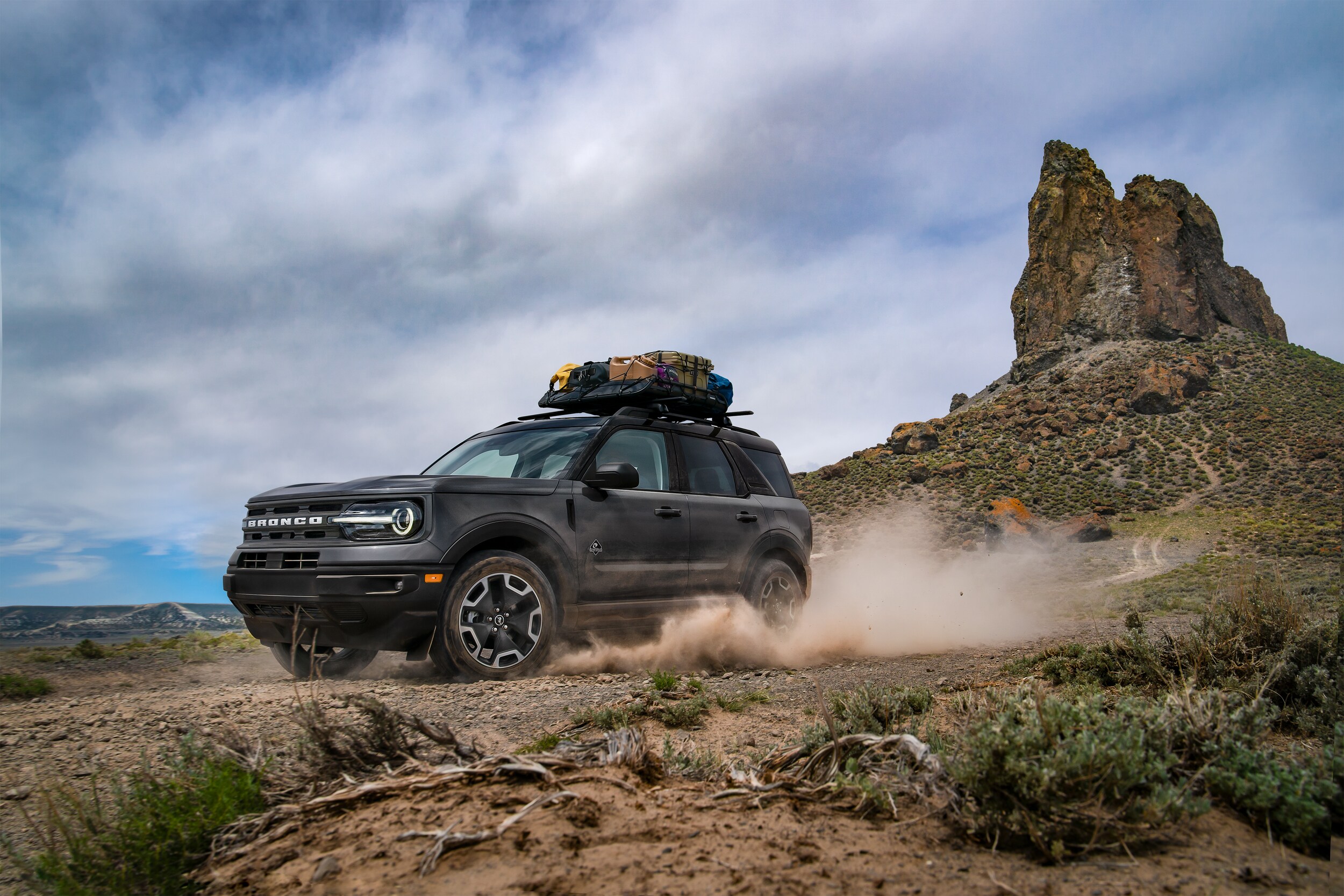 The praises of the new Ford Bronco Sport have traveled far and wide. Ford clients across the world have at least heard a thing or two about this new model. The company designed it to impress. And this includes adding modern technology at the driver's and passenger's disposal. Everything about the SUV, including technology, is all-new. Since the SUV was made for outdoor adventures, Ford makes sure that technology keeps the passengers safe in adventures involving rough and slippery terrains. It also ensures that the fun in adventures begins when you drive out of your garage or the driveway.
Technology
Every 2021 Bronco Sport is equipped with the new SYNC 3 infotainment system. The system is responsible for catering to all entertainment needs of passengers in the Bronco Sport. It has an 8-inch touchscreen and smartphone connectivity. The new Bronco Sport receives upgrades like a B&O speaker system and SiriusXM satellite radio. The infotainment interface can be operated with voice commands or controls sensitive to touch. Knobs and buttons are also an arm's reach away for tuning and volume control.
Safety
Safety is a priority in the Bronco Sport. This is because it is a family SUV designed for outdoor adventures.
Ford includes safety aids like CoPilot360 and CoPilot360 Assist Plus in the 2021 Bronco Sport. The former is a standard suite in every Bronco Sport, while the latter is optional. CoPilot360 offers lane keep assist, pedestrian detection, blind-spot detection, and forward-collision avoidance. The assist plus includes advanced driver aids like speed sign recognition, lane centering, and stop-and-go for adaptive cruise control. Automatic high beam headlights are also present.
The system enables better visibility on dark roads in Springfield, IL. A unique driver aid in the new Bronco sport is a terrain management system with modes that adjust to help you go over any terrain. This is a system that makes adjustments on the transmission and throttle depending on the road terrain.
Come on down to Landmark Ford East to take a 2021 Ford Bronco Sport out for a spin.