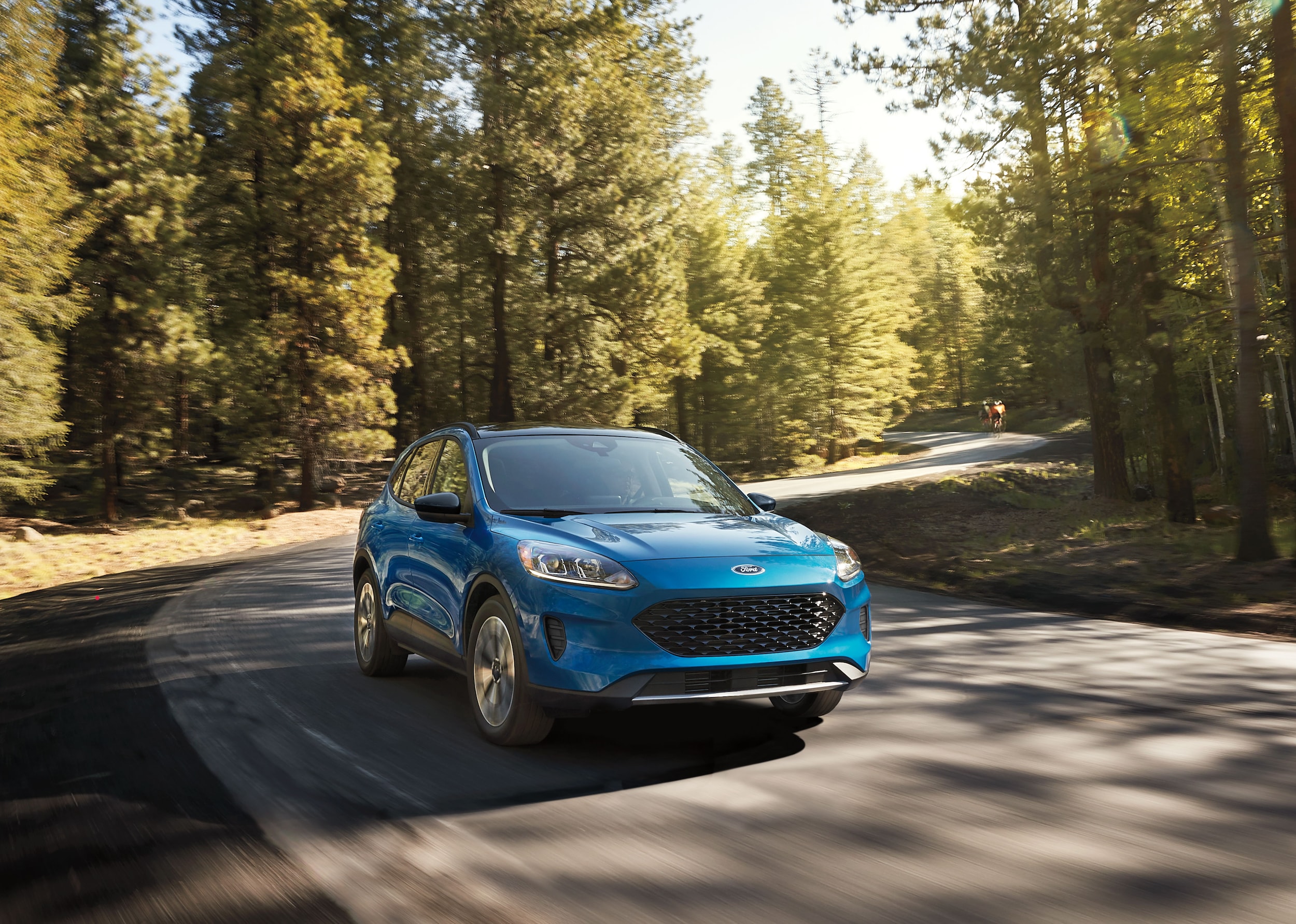 ?
Our team at Landmark Ford Trucks East has been serving customers in the Springfield, IL, area for years. One thing we pride ourselves on most is how our customers come first. Our primary objective is to find every client a vehicle that matches his or her needs, desires, price range and expectations. Today, we're suggesting that you consider investing in a used Ford Escape.
High Safety Score
The Ford Escape has one of the highest safety ratings in the automotive industry. It scored 9.9 points out of a possible 10 points on US News, establishing the model as one of the most secure on the market. You will always feel 100-percent secure inside of a Ford Escape, with features like Traction Control, Electronic Stability Control, Lane Keeping Assist and Lane Departure Warning available depending on the model year.
Lane Keeping Assist and Lane Departure Warning are two popular features that will alert you when you stray from your lane and guide you back to safety. Traction Control and Electronic Stability Control are two features that keep your ride stable and secure. Our sales team is here to help, so ask us for more detailed information about the Escape's suite of safety features if you have any questions!
Above-Average Fuel-Efficiency
The Ford Escape is a leader when it comes to fuel efficiency. You'll be hard-pressed to find an SUV that will give you more miles for your money. It's capable of giving you 33 miles per gallon on the Chatham highway, which is more than some leading economy cars offer.
Award-Winning Model
The 2020 Ford Escape won an award issued by US News for being the best new car for teens. The award win shows how versatile this model is and how much it appeals to drivers of all ages in the Auburn and Chatham regions.
Visit Us at Landmark Ford Trucks East to Discuss Your Options!
We invite you to visit our Springfield, IL, dealership and take a ride in one of our pre-owned Escape models. We promise that you'll be impressed with it. Our finance team will work with you to get the financing you need to take this model home, and our sales team will help you find the ideal match for your lifestyle!